Why we use the Sun shade net?
Views: 35 Author: Site Editor Publish Time: 2019-09-27 Origin: Site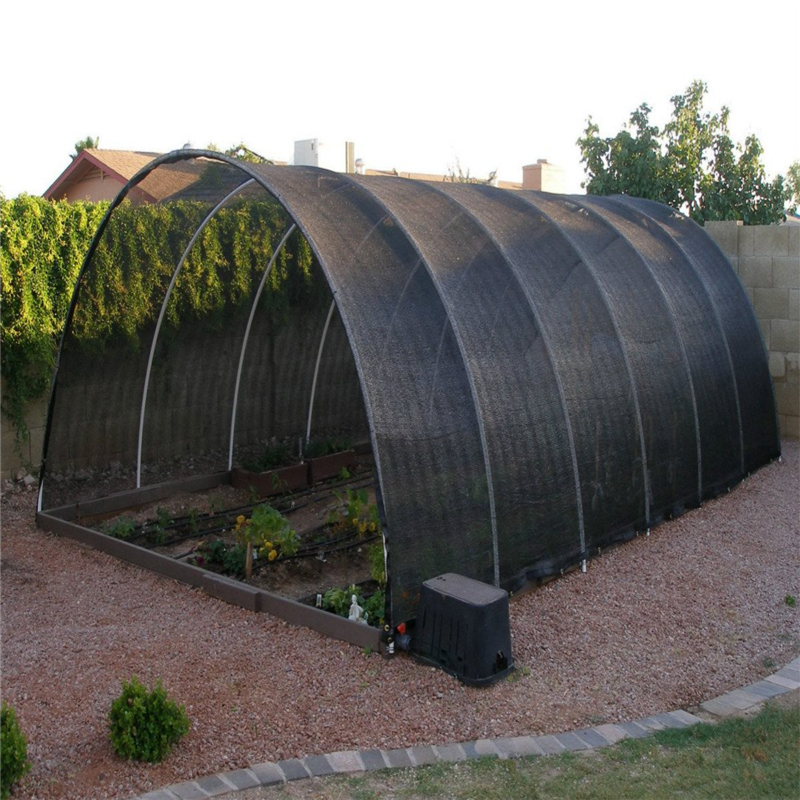 Sunshade net is mainly used in summer, especially in the south. Some people describe it as white in winter in the north and black in summer in the south. In summer, vegetable cultivation with shading net has become a major technical measure for disaster prevention and protection in southern China. The northern application is limited to vegetable seedling raising in summer. In summer (June-August), the main function of covering sunshade net is to prevent the irradiation of hot sun, the impact of rainstorm, the harm of high temperature, the spread of diseases and insect pests, especially to prevent the migration of insect pests.
After covering in summer, it plays a role of shielding light, rain, moisturizing and cooling; after covering in winter and spring, it also has a certain role of heat preservation and humidification.
Principle of moisturizing: [1] After covering up the shading net, because of the cooling and windproof effect, the communication speed between the air in the cover area and the outside world is reduced, and the relative humidity of the air is further increased obviously. At noon, the humidity increment value is the largest, generally reaching 13-17%. The humidity is high, the soil evaporation decreases, and the soil humidity is increased.
Sunshade net is made of polyethylene (HDPE), high density polyethylene (HDPE), PE, PB, PVC, recycled materials, new materials, polyethylene propylene and other raw materials. It is treated by ultraviolet stabilizer and anti-oxidation. It has the characteristics of strong tensile strength, aging resistance, corrosion resistance, radiation resistance and portability. Mainly used in vegetable, fragrant auspices, flowers, edible fungi, seedlings, medicinal materials, ginseng, Ganoderma lucidum and other crops of protective cultivation and aquaculture poultry industry, has obvious effect on improving yield.